About us...
Oversight Solutions Ltd is a New Zealand based company that uses data related to NZ to benefit all of New Zealand.
Mission Statement
"Improve transparency on how New Zealand is connected to empower decision makers with increased knowledge by reducing the entry level to more advanced data analytics."
We use publicly available data and perform the time-consuming tasks required to enhance its quality for a variety of use cases. We focus on increasing the value that can be obtained by making it fit for purpose, combining data sets and using our own IP to create additional data elements to present in visualizations that provide greater oversight and user experience to gain actionable insights.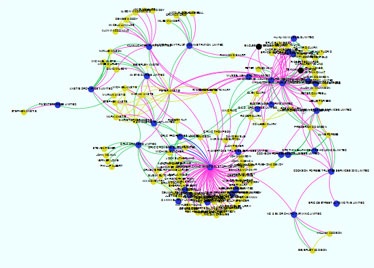 To achieve this an interactive data visualization of connections and relationships between companies, directors and shareholders sourced from the official NZ companies office register can be explored. With the use of social network analysis techniques, it can be used to help identify legal entities and individuals of interest within organizations structures and industries they are involved with.

Anyone who is a frequent user of the Companies Office Register to answer questions would find the tools and resources available on this site beneficial.